Luxury wooden glamping houses. Unique interior design. Private infrared sauna and outdoor hot tub on the terrace. Natural pool. A private bike shed (also for e-bikes). Everything for cyclists. Open all year. A perfect vacation. An unforgettable experience.
17 stylishly furnished wooden houses nestled under Ribenska Gora embrace a natural swimming pool, where you can swim on warm days. The bathroom and infrared sauna in the cottage, a wooden tub with hot water outside on the terrace, and the warmth of the interior design, which we made ourselves, promise pampering, an unforgettable experience and a perfect vacation.
As the name suggests, the cycling village is a paradise for cyclists, as each house has its own bike shed and everything that is necessary for a good cycling holiday. Each house has its own bicycle shed, which can hold up to four bicycles and, if necessary, fill them with electricity. There is a bicycle laundry and a service technician, available to inspect and repair your bike. We rent mountain bikes and e-bikes of various sizes. We will be happy to advise you on choosing a route that you can set off on your own or in the company of our certified cycling guides.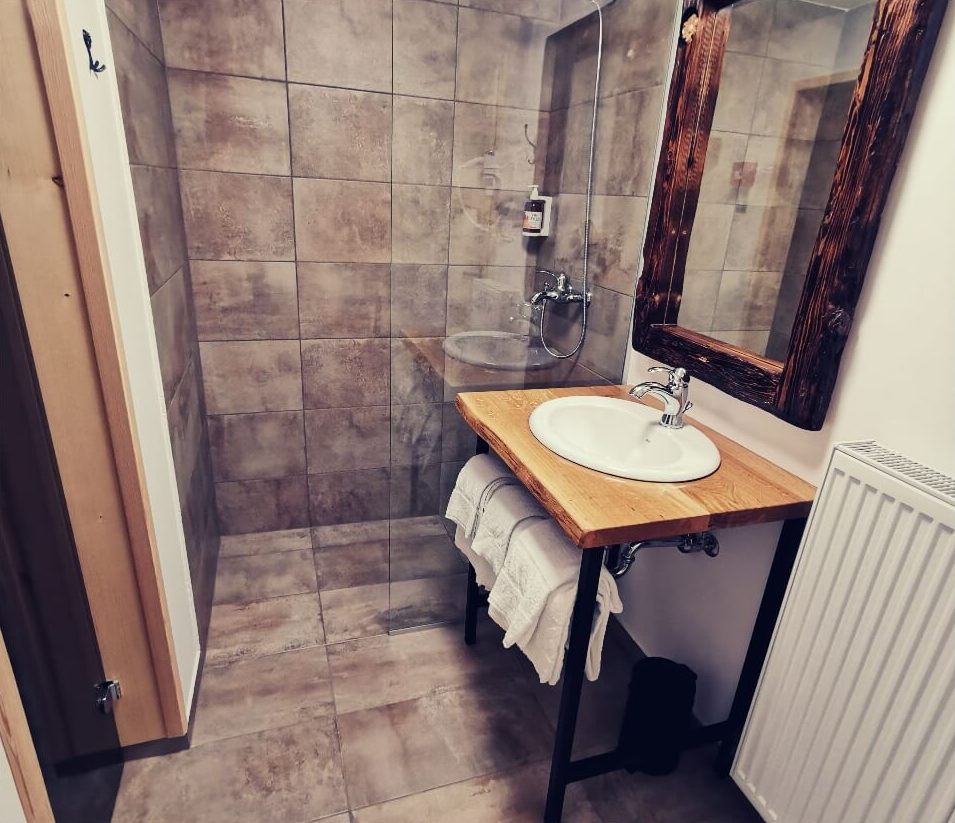 The house can accommodate 4 people. As it is insulated and heated, it is suitable for living all year round.
The houses are made of Slovenian wood. The outside is made of larch, the inside is made of spruce. They are named after Slovenian flowers.
Are you in for a treat for two? For a one-day escape from all worries? Treat yourself to a unique experience.
Reception:
24/7; Check-in: from 14:00 to 00:00, Check-out: to 11:00
You pay the bill at the reception. During a longer stay, it must be paid every seven days and the rest on departure. Payment is possible by cash or debit card.
Pets
Pets are not allowed in glamping. They are welcome at the hotel. By prior arrangement and against payment of € 15 per night per pet.
Schedules
Buffet restaurant in the hotel: Breakfast: 7:00 – 9:30, in summer until 10:00; Dinner: 19:00 – 21:30
Bar: 7:00 – 22:00
Wellness Hotel Ribno: 14:00 – 22:00